---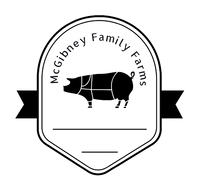 Deposit for Pasture Raised Lamb and Goat. Available to purchase by the Half, or Whole.
A Whole Lamb includes: 42-45 lbs of meat in addition to bones and organs:
5-6 lbs of Shoulder Roasts
~4 lbs of Lamb Rack
~2.5 lbs of Ribs
~3-4 lbs of Loin Chops
~3.5 lbs of Shanks
~24 lbs of Ground Lamb
A Whole Goat includes ~15-25 lbs of Meat
Farmer Ian will go over the cut sheet with you, but possible substitutions include:
Leg roasts instead of Shoulder Roasts
Loin roasts instead of Loin Chops
Stew Meat, or Kabobs for Ground Lamb
Total Cost is $15.99/lb of Lamb/Goat CARCASS weight.
Carcass weights for Lamb can vary from 70 lbs to 85 lbs, and 25-45 lbs for Goat.
Price shown is a DEPOSIT, and the remaining balance will be charged based on the carcass weight. 
Total Cost:
Whole Lamb:
Half Lamb:
Whole Goat:
Half Goat: